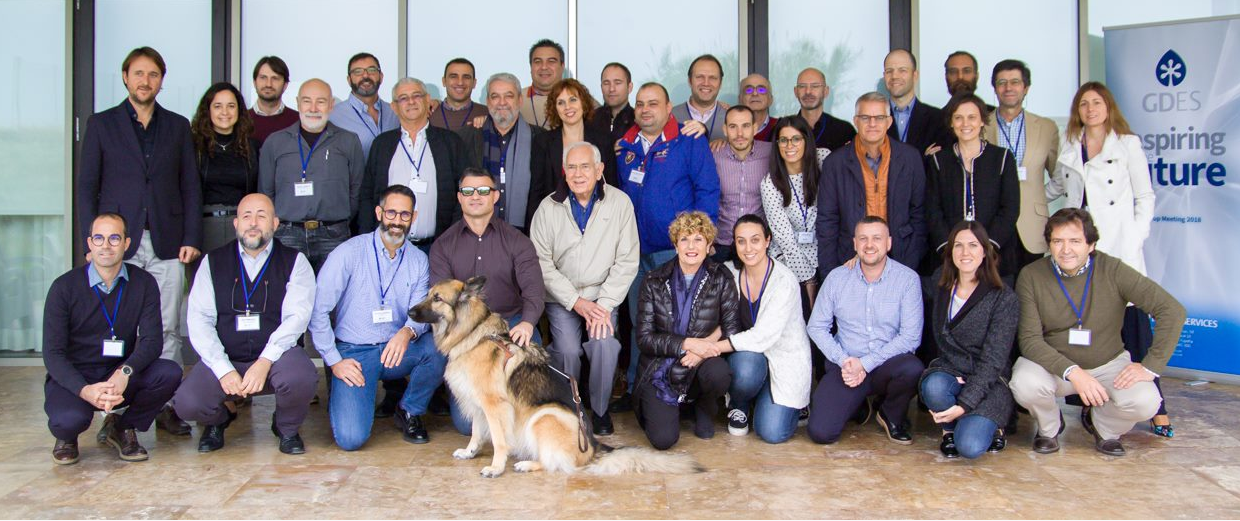 Last 22 and 23 November the IV Group Meeting of GD Energy Services was held in Valencia, attended by executives and representatives of all of the countries in which the Group operates. An annual meeting focused on sharing the strategy, vision and perspectives for next year; together with a review of the most noteworthy projects of 2018, key points and goals achieved. An excellent opportunity for the leaders of the various Business Units and Service Areas of GDES to re-establish contact, building a spirit of co-operation and drawing together the various geographical areas.
So as to promote the principles of cohesion and unity, the Group Meeting 2018 concentrated this year on the Strategic Plan of the Group both in the Long-Term Strategy and in exhaustive analysis of the Strategic Lines to be reached in the period 2018-2021.
GDES will focus its efforts on consolidating the nuclear operating and maintenance business in order to retain its leading position in the Spanish market and promote growth in the French market. To do this it is reinforcing its structure in France and has reinforced the Decommisioning Business Unit expanding its technical team. And given the special relevance of Surface Treatment Services at international level it has been decided that Surface Treatments will become a new Business Unit, with crosswise responsibility in all operational territories alongside Decommisioning, Logistics and Wind Power; businesses which in coming years will be the spearhead of our strategies and investments with a view to diversification both in terms of services and countries.
The aim of all of this is to strengthen our growth abroad using the know-how we have acquired in our 85-year history in the national market. Improving the positioning of the company in markets of proven potential such as France, the United Kingdom and the rest of Europe.
GDES will direct its efforts in R+D towards providing services of greater added value for our current and future customers. GDES also presented at the Group Meeting 2018 its investment in business intelligence tools to revitalise decision-making. Improving the monitoring of commercial opportunities and of projects and their human and technical resources. All of which with the sole objective of continuing to grow, to build a business committed to sustainability, in line with the projections arising out of the strategic review of the Group in 2017.