GDES develops and supports businesses through their digital transformation process. A transformation that ranges from the digitalisation of processes and data to future analysis and forecasting for more efficient and intelligent decision making. And it does so under the name of xabet, the group's technology-based company.
More efficient companies, clearer data, more empowered people, more intelligent decisions:
At xabet we focus on turning the challenges of transformation into business opportunities. We guide companies towards digital solutions that will strengthen their competitive advantage in the future.
We industrialise digital solutions to ensure financial returns with a Business 4.0 approach, helping our clients to achieve their business goals through the effective use of profit-oriented technology.
We support businesses through the digital transformation process:

Own Technology
We have our own technology, X-Dwall. Through the platform we integrate all the data in a single point and in real time. This enables the implementation of predictive capabilities to improve aspects such as maintenance or asset quality.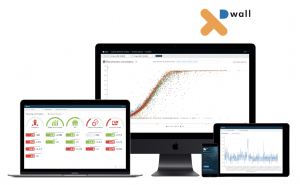 Currently our activity is focused on the industrial, energy and health sectors.