GDES Wind supports Acciona in one of the most symbolic initiatives of COP25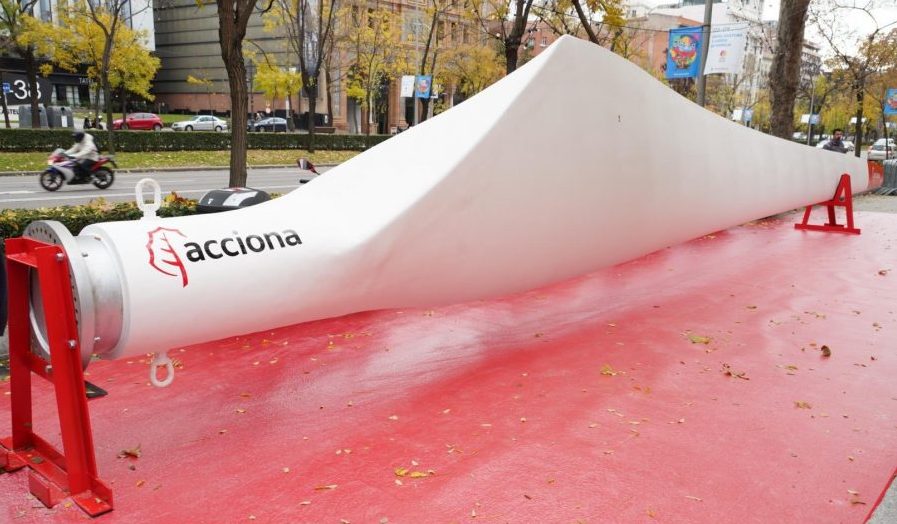 GDES Wind has been asked to prepare a wind turbine blade donated by Acciona to mark the COP25 Climate Summit.
The 16-metre blade was restored by GDES Wind's maintenance team so that locals and tourists in the city of Madrid can decorate it with their messages of commitment to the environment. Alongside the blade, information panels educate visitors on how renewable energies have evolved. A group of artists with Down syndrome, coordinated by Fundación Once, will also decorate the blade with messages on the fight against climate change.
Historical wind turbine"
With this initiative, the Acciona group, chaired by José Manuel Entrecanales, and the Madrid City Council aim to highlight the climate emergency and the role and evolution of renewable energies.
The blade was originally part of one of the old wind turbines of the El Cabrito wind farm in Tarifa (Cádiz) (Kenetech KVS-33 model). El Cabrito was one of the first wind farms in Spain, built more than a quarter of a century ago, and was re-powered in 2018.
The blade can be seen at Paseo de la Castellana, 33, during the entire duration of the summit. If you are in Madrid, stop by and have a look!
More info: www.acciona.com