Patricia Mayo Nogueira appointed Secretary General of the National Radiation Protection R&D Platform (PEPRI)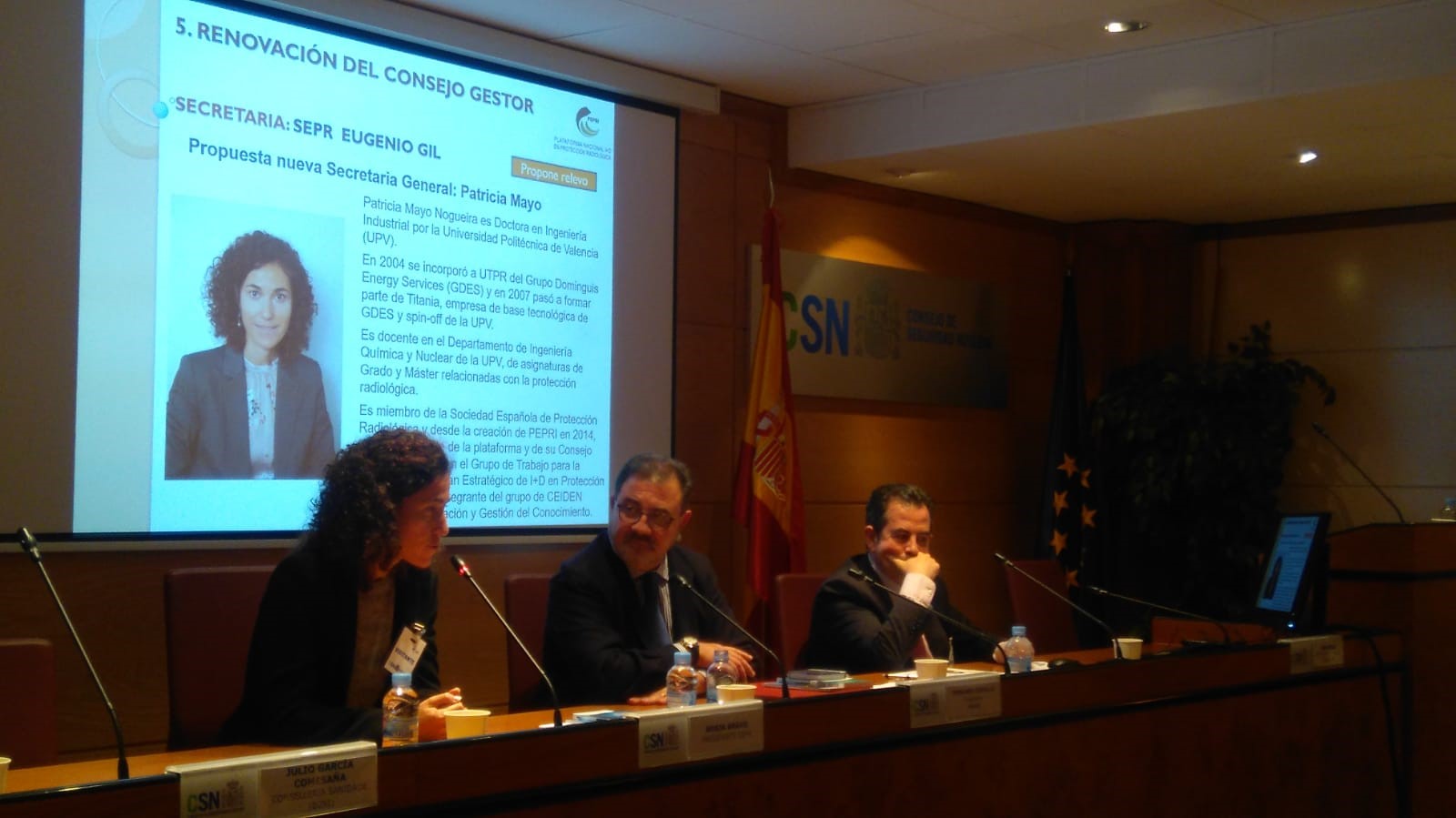 Patricia Mayo, Innovation Officer and Radiation Protection Training Coordinator at GDES, has been named Secretary General of the National Radiation Protection R&D Platform (PEPRI), replacing Eugenio Gil López, advisory member of the Spanish Nuclear Safety Council.
Patricia Mayo was nominated by the Spanish Radiation Protection Society (SEPR) and her appointment was ratified at the 5th Assembly of the PEPRI Platform, held on 29 November at the headquarters of the Nuclear Safety Council (CSN). The presidency of the PEPRI Platform is held by the CSN, through its Commissioner Fernando Castelló.
Patricia Mayo has been a member of the PEPRI Platform since its foundation in 2014. GDES, as an engineering and services company, has been part of the platform's management board since its foundation. PEPRI was created as a forum for exchange between all radiation protection R&D sectors in Spain – universities, centres for technology and research, healthcare, industry, regulators, etc. – to stimulate communication within this community and promote R&D activities in the context of radiological protection.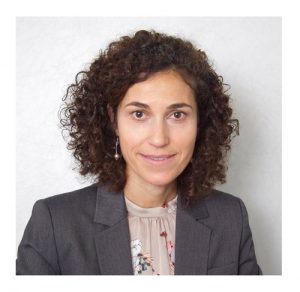 Patricia Mayo began her career at GDES in 2004, specifically in the Radiological Protection Technical Unit, participating on various projects and coordinating radiological protection training courses. In 2007 she joined Titania, a GDES company spun off from the Universitat Politècnica de València (UPV), where she currently works on behalf of GDES Innovation. She is coordinator of the master's degree in Radiological Protection in Radioactive and Nuclear Facilities at the UPV.
She is a member of the Spanish Radiation Protection Society and representative member of GDES in the CEIDEN KEEP+ Group, for training and knowledge management in the nuclear industry.
As Secretary General of PEPRI, Patricia Mayo will help to energise and to act as a link between all members of the platform to promote radiation protection R&D activities and to seek out synergies in these activities.
"It is a source of great professional and personal satisfaction to take on this position. Through the Secretariat General I hope to contribute to the growth and consolidation of the PEPRI Platform working alongside all its members, promoting activities that combine R&D and radiological protection, through multisector R&D initiatives at the national and international level", said Patricia Mayo.
"At GDES we are proud that a member of our team has been appointed to such a key position," said José Tomás Ruiz, GDES Spain Country Manager. "Through her work and dedication, Patricia Mayo has demonstrated her unquestionable ability to fill this important institutional position".
For Jesús Lacalle, Director of Innovation and Technology at the Group, "this appointment to the upper echelons of Spanish R&D is a clear recognition of many years dedicated to innovation, technological development and studies in radiological protection".