GDES collaborates with Jóvenes Nucleares and the Universitat Politècnica de València to provide an introductory course to nuclear technology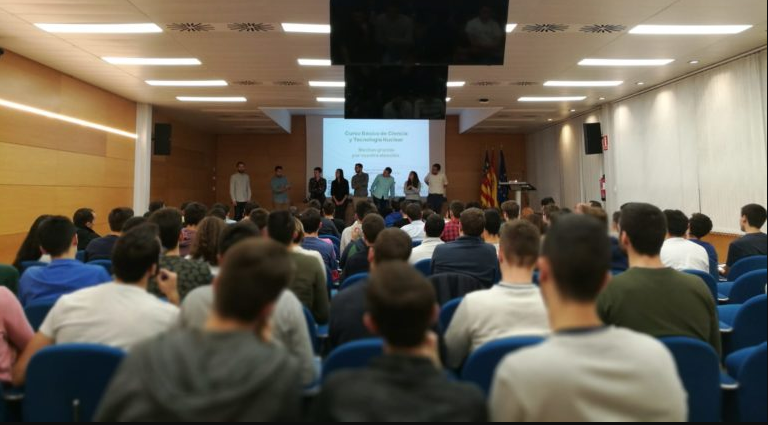 Last Friday, 23 November, Jóvenes Nucleares, in conjunction with the Universitat Politècnica de València, gave the Basic Course on Nuclear Science and Technology: a training course for more than 200 students of this university who are interested in learning about the most relevant aspects of nuclear science and technology.
The course, coordinated by Sergio Morató (Jóvenes Nucleares), covered nine core scientific subjects. From the basic principles of nuclear physics and radiation, nuclear safety and technological applications, to the Sustainable Development Goals of the United Nations and future projects such as nuclear fusion or Generation IV fission reactors.
Gumersindo Verdú, Project Engineer at the GDES Decommissioning Services Business Unit, represented our company on the course and spoke about the key aspects of the main decommissioning projects on which GDES has participated throughout Europe. Participants learned about the latest challenges and the main companies operating in the decommissioning industry and acquired basic notions about the importance of decommissioning as part of the productive process of the life cycle of a nuclear power plant.
We at GDES would like to thank both Jóvenes Nucleares and the Universitat Politècnica de València for organising these scientific training courses on nuclear energy, which encouraged both communication and debate, so necessary for the energy industry.