GDES attends WNE, the largest nuclear trade show in Europe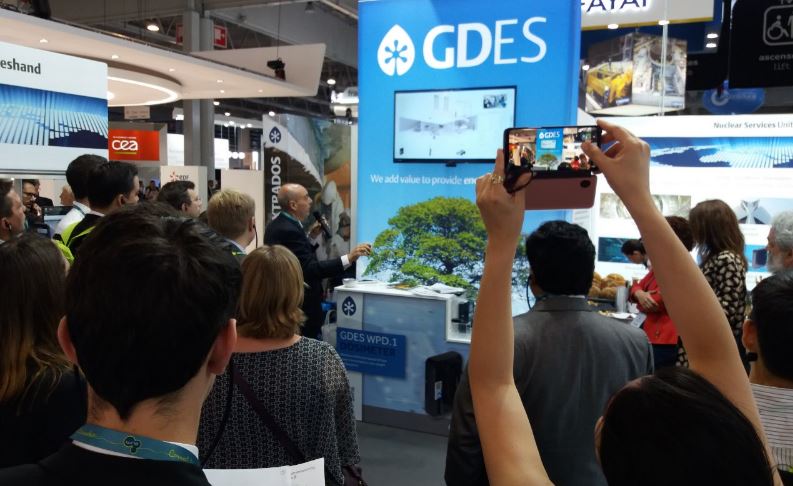 The third edition of the World Nuclear Exhibition, the leading global event for the nuclear energy industry, was held in Paris with a record attendance of 20,000 visitors.
Held at Paris Nord Villepinte Exhibition Centre, this event has established itself as the flagship show for the nuclear industry, not only in Europe but also internationally, as reflected in the participation figures: 750 exhibitors, 31 countries represented, from Europe, Asia, Africa, the Middle East and America, and more than 4,000 business meetings in an exhibition space of 25,350 m².
In order to promote and strengthen its business abroad and to showcase the capabilities and cutting-edge technology of GD Energy Services on the international market, representatives of the various divisions of the O&M Support and Decommissioning Services Business Unit of GDES Spain, UK and France were in attendance with Group CEO Héctor Dominguis and GDES France Country Manager, Dominique Mouillot.
Both the most outstanding GDES projects in France and the latest technologies developed by GDES Innovation were on display at the GD Energy Services stand this year. The stand not only showcased the Group's Nuclear Industry services, but also gave a live demonstration of the capabilities of RESHAND, the robotic arm for the recovery of objects inside containment pools in Nuclear Power Plants devehttp://gdes.com/gdes-es/gdes-innovation/innova-idi/loped by GDES T4S. And an organised visit offered a simulation of the classification of dismantling zones and dose control in real time, online, with the innovative GDES WPD.1 Dosimeter.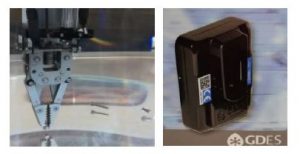 + info about GDES T4S Innovations

+info about the GDES WPD.1 WiFi Dosimeter

The participation of GDES at WNE was a great opportunity to showcase the digital and technological innovations of our Group on the international market, and to demonstrate the products and services that we offer. Our aim was to strengthen existing commercial relationships and seek out new business opportunities.
At GDES we are proud to actively participate in events like this, which enhance dialogue and alliances within the industry, alongside other national and international companies and organisations, while facilitating both business development and commercial activity in the nuclear industry.