Throughout its over 85 years of history, GDES has always believed in innovation as a sign of identity. Thanks to its commitment to research, development and innovation, GDES has managed to position itself at the cutting edge of technological developments adapted to specific projects and needs of the energy sector.
At GDES, we believe that innovation is essential in order to grow and maintain leadership in the markets in which we operate, to respond to today's constantly changing environment and to promote ongoing improvement in our business areas. Innovation at GDES is essential for providing an added-value service to our customers.
Download GDES Innovation Policy GDES Innovation Contact
---
Strategic alliances:
<![if !IE 8]>

<![endif]> <![if !lte IE 7]>
Titania Servicios Tecnológicos: Technology-based company, a spin-off from the Polytechnic University of Valencia, formed in 2007 from the strategic alliance between GDES, lecturers and the University itself. GDES Titania arose with the aim of enhancing "University-Company" transfer of technology as a driver of growth.
GDES Technology for Services: Company set up in 2014 from the strategic alliance with one of our leading customers, Iberdrola. GDES T4S arose with the aim of developing technology of interest for both partners intended for the operation and maintenance of energy infrastructures, chiefly of nuclear and renewable energy.
---
Our Principles: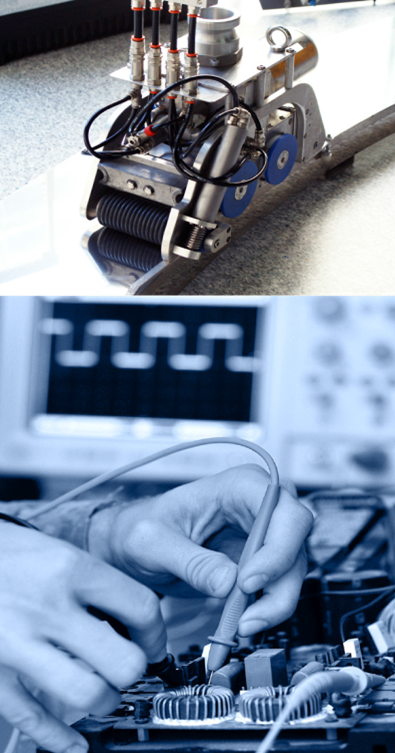 By everybody and for everybody. Innovation at GDES is developed by, and for, all of its stakeholders: staff, partners and customers.
Promoting and recognising creativity. GDES Innovation organises the "Programme of ideas and suggestions for improvement and development" (Innova Programme). This programme seeks to encourage all GDES staff to contribute ideas, ensuring ongoing improvement and innovation. Prizes are awarded to the best ideas each year during the GDES Innovation Day.
Knowledge of the environment. With the aim of detecting changes in the environment, reducing risks in decision making and knowing the state-of-the-art in technology, GDES has implemented a Technology Surveillance System in which all employees may participate.
Cutting across every business area. Innovation at GDES is aligned with the interests of its business areas. The GDES Innovation Committee, which is made up of representatives from every area, takes on this role and is responsible for driving innovation activities throughout the organisation.
Innovation Management System. The R&D&I Management System at GDES is certified according to the "UNE 166002:2014 R&D&I management: R&D&I management system requirements" standard.