Aspiration and filtration system for the analysis of debris accumulated in NPPs' spent fuel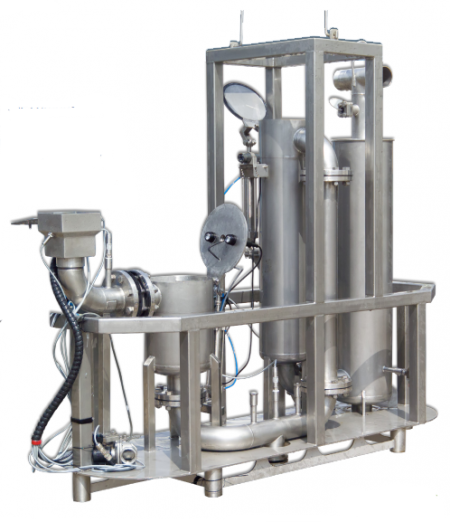 It couples to the lower end of the fuel asembly; anti-debris filter removal is not required.
Aspired debris is collected in a canister filter equipped with camera and lights for visual inspection.
Fuel channel crud is collected into a second cartridge filter of high filtering capacity to prevent its dispersion in the pool.