New automated system for the radiological characterisation of radioactive waste drums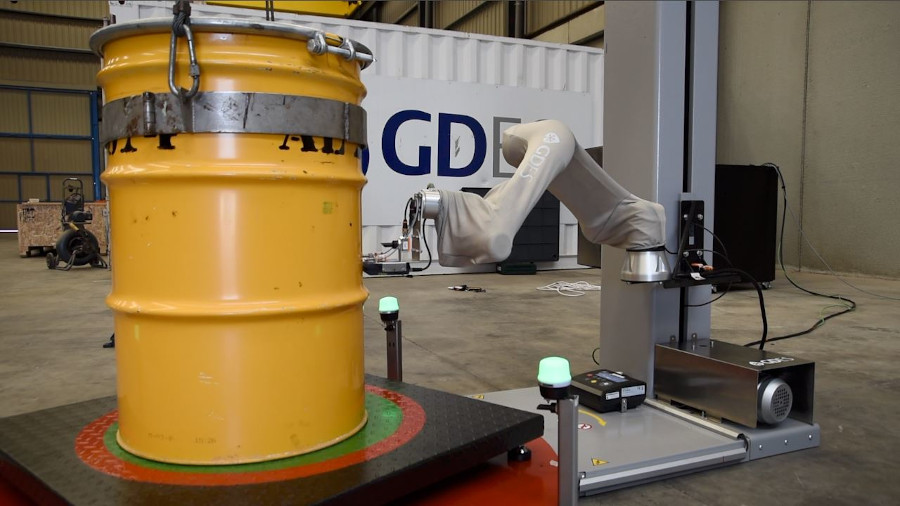 GDES Innovation has delivered and installed the first unit of a new innovative system for the automated radiological characterisation of radioactive waste drums.
The project was developed to improve radiation safety and reduce dose levels, and to optimise and digitalise dosimetric and radiological data on waste. The system digitalises all the recorded data, including an image of each drum and its dimensions, together with a fully traceable record of the drum identification number.
The design and development, completed in 6 months by the GDES Innovation team, is based on the installation of an automated rotating platform, where each drum will be placed with the aid of a crane. The base of the platform includes a system of sensors to ensure correct placement of the drums and has an integrated robotic arm to hold the detector used to perform the radiological dose-rate measurements required for characterisation. The system also includes a second sensor for gamma spectrometry measurements, which provides information on the radioactive isotopes present in each waste drum.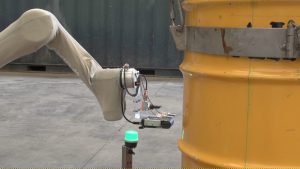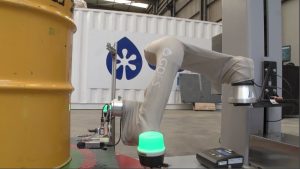 This system has been designed to be adapted to the sensors that are currently used in the plant and to generate real-time measurements of radiological and dimensional parameters. It is also equipped with artificial intelligence (AI) applied to the data on the radiological measurement points of the drum. The objective of the AI is to correlate the measurements of an initial radiological characterisation with any future characterisation, maintaining the same drum positioning conditions and, therefore, enabling replication of the measurement points for an exact comparison of the radiological values.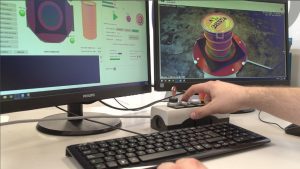 Once again, technology developed by GDES brings innovation to operation and maintenance services of the Energy industry, offering clients technological solutions adapted to their needs, with considerable added value. In this case, automation of the radiological characterisation of radioactive waste drums significantly reduces the dose received by technicians during this task and provides more complete information for analysis of the results and for control reports.